Submit job to remote server¶
Prep¶
Possible run problem¶
Follow the documentation, download and run tej-primes.vt in VisTrails. An error occurs at first.
This appears to be a problem with pkg_resources.resource_filename in the Mac binary, because it uses py2app. We will fix this for the next release, in the meantime you can try to extract tej so that it can be reached by resource_filename using:
$ cd /Applications/VisTrails/VisTrails.app/Contents/Resources/lib/python2.7
$ unzip site-packages.zip tej/*

Stage folder¶
After your job runs, a stage folder will be created. e.g when I run this job in my local computer
/Users/jinghuage/.tej/jobs/vistrails_module_17ccbae56272c17a06d68654ddab9307b677958e/stage

If job is running remotely, this stage folder will be created in remote computer's file ystem.
Workflow Overview¶
Pipeline of workflow : findBestShift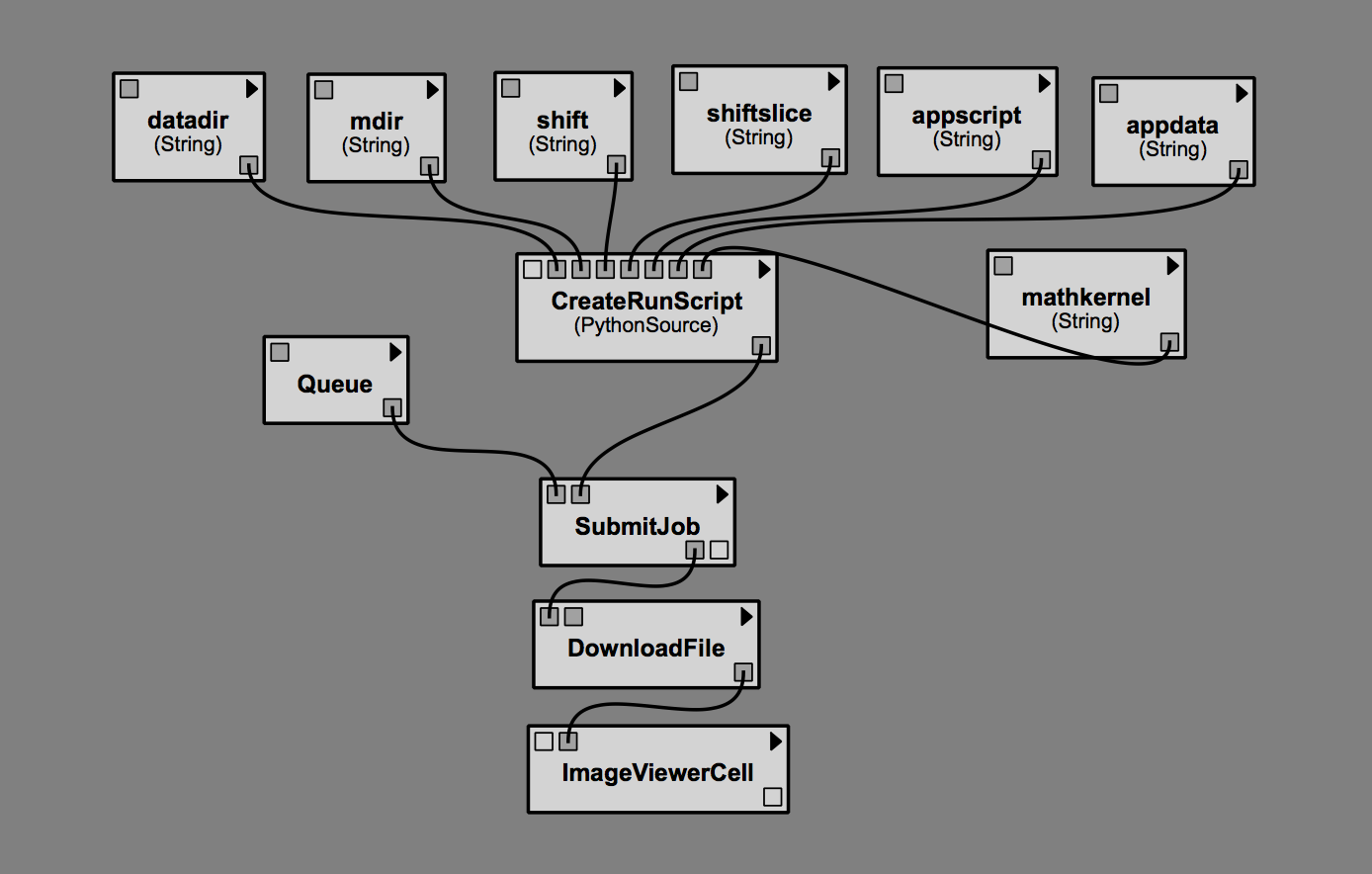 The workflow module setup¶
Parameter exploration¶
Switch to "Explore" panel, drag the pipeline methods to the left side empty space, setup exploration range and spreadsheet layout. In this example I explore two parameters with total 6 value combinations:

Click "Execute", VisTrails will run 6 jobs for you, and display result int speadsheet.
Note: I have found that sometimes the results are not updated after a run, so I just delete the current spreadsheet and run again (click "execute"). All computation should be cached already, results should be pulled back to view:

If you check your stage folders, you can see 6 folder created for this parameter exploration session: